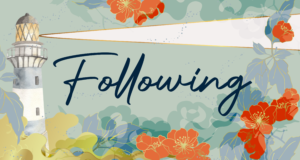 LADIES AGAPE 2021
"But when He, the Spirit of truth, comes, He will guide you into all the truth. He will not speak on His own; He will speak only what He hears, and He will tell you what is yet to come." -John 16:13
Ladies Agape begins on Thursday, November 4th. Doors will open at 6:30 pm for check-in with service beginning at 7:00 pm. We will have a light meal after the Thursday night service. Friday, November 5th we will begin at 10:00 am for our first morning session with our second morning session starting right after, at 11:00 am. We will return at 7:00 pm Friday night for the final session.
The speakers this year are: Susan Allen, Sarah Barnett, Melanie Bertoglio and Annette Capps.
All services are located in the sanctuary of the Russellville Christian Center. Cost is FREE but please REGISTER BELOW.
Nursery (pre-school and under) is provided for day meeting ONLY.
For our overnight guest, La Quinta Inn is offering rooms for $75 +tax. Just mention "Russellville Christian Center".
REGISTER BELOW