For over 30 years, the Russellville Christian Center has been teaching the uncompromised Word of God. Pastors Tom and Bonnie began the church in the back of a small welding shop and have nurtured it into its current location on Lake Front Drive. Known for his practical manner of teaching, Pastor Tom has ignited hearts to the truth of God's Word and is committed to teaching the full Gospel with simplicity.
The Russellville Christian Center has teaching for all ages. Our Children's Church takes place during the regular Sunday morning service. The Children's Church pastors teach the boys and girls the truth of God's Word in a way they can understand. The Joshua Tree Youth group meets during the Sunday evening service. And our ZOE college age group meets on Wednesday nights at 6pm for snacks or dinner and service at 7pm. In addition, we have many groups that meet for fun, fellowship and various activities each month.
We also have a spanish speaking church that meets at the same time as all other regular services.
Life Force is a great ministry for all the men to get together and discuss the word of God and fellowship the first Monday night of each month. But we haven't left you ladies out. Ladies Bible Study meets each Tuesday morning in the gym fellowship hall at 10am during the regular school term.
RCC supports many missions and missionaries from the boxing arena to the roping arena, as well as other ministries both local and overseas.
Teaching from the Russellville Christian Center can be heard on our own radio station, KMTC 91.1 FM. KMTC plays Contemporary Christian music and is proud to be a station that the entire family can enjoy.
The Living Faith television show features teaching from RCC which airs on Russellville cable channel 6 at 1 p.m. on Sundays and 8 p.m. on Mondays, or you can hear the Word of God anytime here on our website.
Thank you for visiting our website. We look forward to seeing you in our services.
---
Meet the RCC Ministry Team
click each picture to learn more about our ministry staff
Office Staff You Need To Know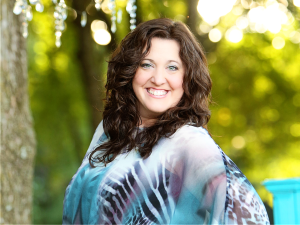 Alicia Johnson
If you call the church office it is most likely Alicia's voice you will hear. If you are needing more information on anything going on, or about any group at our church, she either knows the answer or can connect you with someone that does. Alicia also heads up our graphic design team, and teaches a Sunday School class on Sunday mornings.
Debbie Bewley
Debbie is in charge of everything that goes on here in our office staff. But, being the office manager is not the extent of her talents. Debbie is involved in everything from VBS, to helping run video cameras, and projectors. If you need any information on your giving and donations just ask for Debbie and she will have all the answers to your questions.
---
The Russellville Christian Center is a church:
Where the Word of God is taught in simplicity and power.
Where the truth is not compromised.
Where the Holy Spirit of God has freedom to manifest Himself and minister by the gifts.
Where people of all ages are being reached with the Gospel and are being saved every week.
Where people of all ages are being filled with the Holy Spirit.
Where people are being healed of sickness and disease by the power of God.
Where God's people are taught God's method of prosperity from the written Word.
Where people are taught how to live in faith daily and how to use their faith.
Where people are taught to love with the love of God and walk in peace.
Where people are trained by the Word of God to be overcomers in every area of life.
---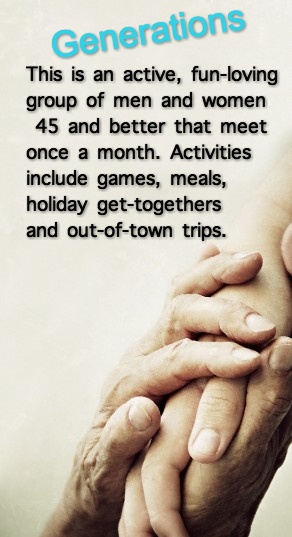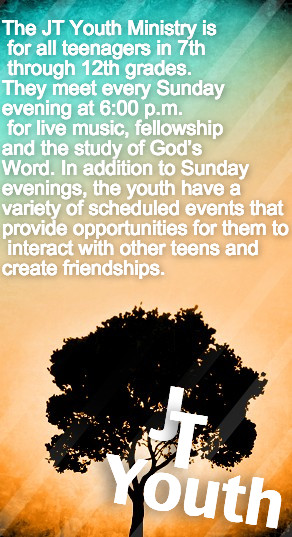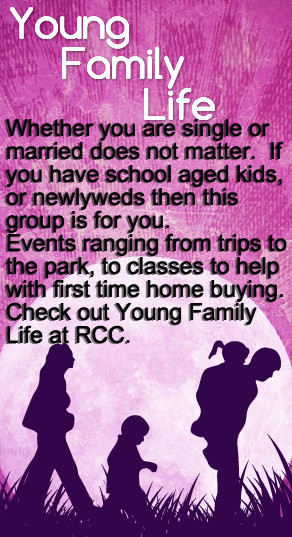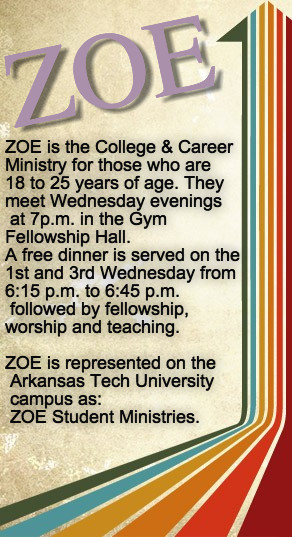 ---
Faith comes by hearing, and hearing by the word of God.
If you are looking for last week's sermon or just something to beef up your faith, we have it here. With subjects ranging from health & healing, home & family, and faith & beyond, your heart will be blessed. Just pick the subject you would like to hear and click it. From there you will find all kinds of messages to strengthen you and your faith.


---
Luke 6:46-49 46 "But why do you call Me 'Lord, Lord,' and not do the things which I say? 47 Whoever comes to Me, and hears My sayings and does them, I will show you whom he is like: 48 He is like a man building a house, who dug deep and laid the foundation on the rock. And when the flood arose, the stream beat vehemently against that house, and could not shake it, for it was founded on the rock.* 49 But he who heard and did nothing is like a man who built a house on the earth without a foundation, against which the stream beat vehemently; and immediately it fell.* And the ruin of that house was great." NKJV
1 Peter 5:8-9 8 Be sober, be vigilant; because* your adversary the devil walks about like a roaring lion, seeking whom he may devour. 9 Resist him, steadfast in the faith, knowing that the same sufferings are experienced by your brotherhood in the world. NKJV
Ephesians 6:10-13 10 Finally, my brethren, be strong in the Lord and in the power of His might. 11 Put on the whole armor of God, that you may be able to stand against the wiles of the devil. 12 For we do not wrestle against flesh and blood, but against principalities, against powers, against the rulers of the darkness of this age,* against spiritual hosts of wickedness in the heavenly places. 13 Therefore take up the whole armor of God, that you may be able to withstand in the evil day, and having done all, to stand. NKJV
1 Corinthians 9:24-27 24 Do you not know that those who run in a race all run, but one receives the prize? Run in such a way that you may obtain it. 25 And everyone who competes for the prize is temperate in all things. Now they do it to obtain a perishable crown, but we for an imperishable crown. 26 Therefore I run thus: not with uncertainty. Thus I fight: not as one who beats the air. 27 But I discipline my body and bring it into subjection, lest, when I have preached to others, I myself should become disqualified. NKJV
Philippians 3:12-14 12 Not that I have already attained, or am already perfected; but I press on, that I may lay hold of that for which Christ Jesus has also laid hold of me. 13 Brethren, I do not count myself to have apprehended; but one thing I do, forgetting those things which are behind and reaching forward to those things which are ahead, 14 I press toward the goal for the prize of the up
Read the rest of this entry »
---
WIN thru the FUNDAMENTALS part 3
2/22/15 am susan allen
1 John 5:4 KJV4 For whatsoever is born of God overcometh the world: and this is the victory that overcometh the world, even our faith.
ROM 1:17 GAL 3:11 and HEB 10:38 THE JUST SHALL LIVE BY FAITH
Read the rest of this entry »
---
Principles of Healing and Health #4
Psalms 91:14-16 14 "Because he has set his love upon Me, therefore I will deliver him; I will set him on high, because he has known My name. 15 He shall call upon Me, and I will answer him; I will be with him in trouble; I will deliver him and honor him. 16 With long life I will satisfy him
Read the rest of this entry »
---
---
Sundays
We have Sunday School classes for all ages from children to adult. We also provide nurseries for those who have small children. Sunday School begins at 9:30 a.m.
Join us for our Sunday Worship services at 10:15 a.m. and 6 p.m. For those who are in 7th – 12th grades we have our Joshua Tree Youth Group that meets in the Gym Fellowship Hall at 6 p.m.
Tuesdays
We have a Ladies Bible study Tuesday mornings at 10:00 a.m. during the school term in the Gym Fellowship Hall. We have a nursery for all non-school age children.
Wednesdays
Our mid-week service begins at 7 p.m. in the church sanctuary. For those in College or out of high school to age 25 we have our Zoe College and Career Group that meets in the Gym Fellowship Hall at 7 p.m. for service. They also meet at 6:15 to 6:45 for a FREE supper on the 1st and 3rd Wednesdays of each month.
Here's where you'll find us
Russellville Christian Center
Address: 305 Lake Front Dr.
Rsvl. AR.72802
Phone: 479-968-7965
Pastor: Tom Underhill
Email: tom@rccenter.org
---